Hawaiizone.com Image Collection - Volume 1
"Stock Photos" of Hawaii
Royalty Free (subject to terms of the license agreement)
Use the images as "Clip Art" in your documents
Featuring -- High Resolution TIFF images for printing color pages up to 8" x 10" (4 mb avg. file size)
Plus! Low Resolution JPEG images for websites (90 kb avg. size)
Plus! PC Screen Saver for Windows 98 thru XP
Plus! PC Wallpaper (800 x 600 pixels) with EZ installer
You get it all on a single cd-rom for one low price!
Special Introductory Price: $29.95 plus shipping

Buy It Now!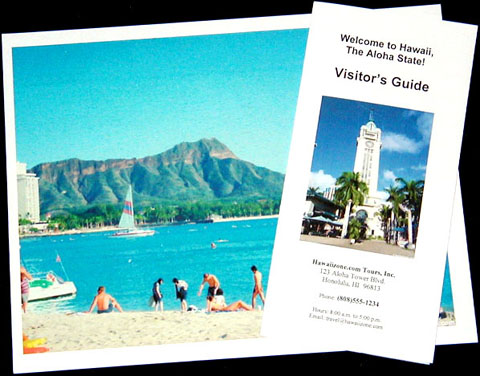 Actual sample documents created with images from this collection.
For your convenience, this collection contains both high resolution TIFF images suitable for printing, and lower resolution JPEG images for web sites. Use the images with your favorite desktop publishing, word processing, or HTML editing program to spice up your documents.
All images have a small id tag with "© Hawaiizone.com" in the lower right hand corner and are encoded with a Digimarc id code.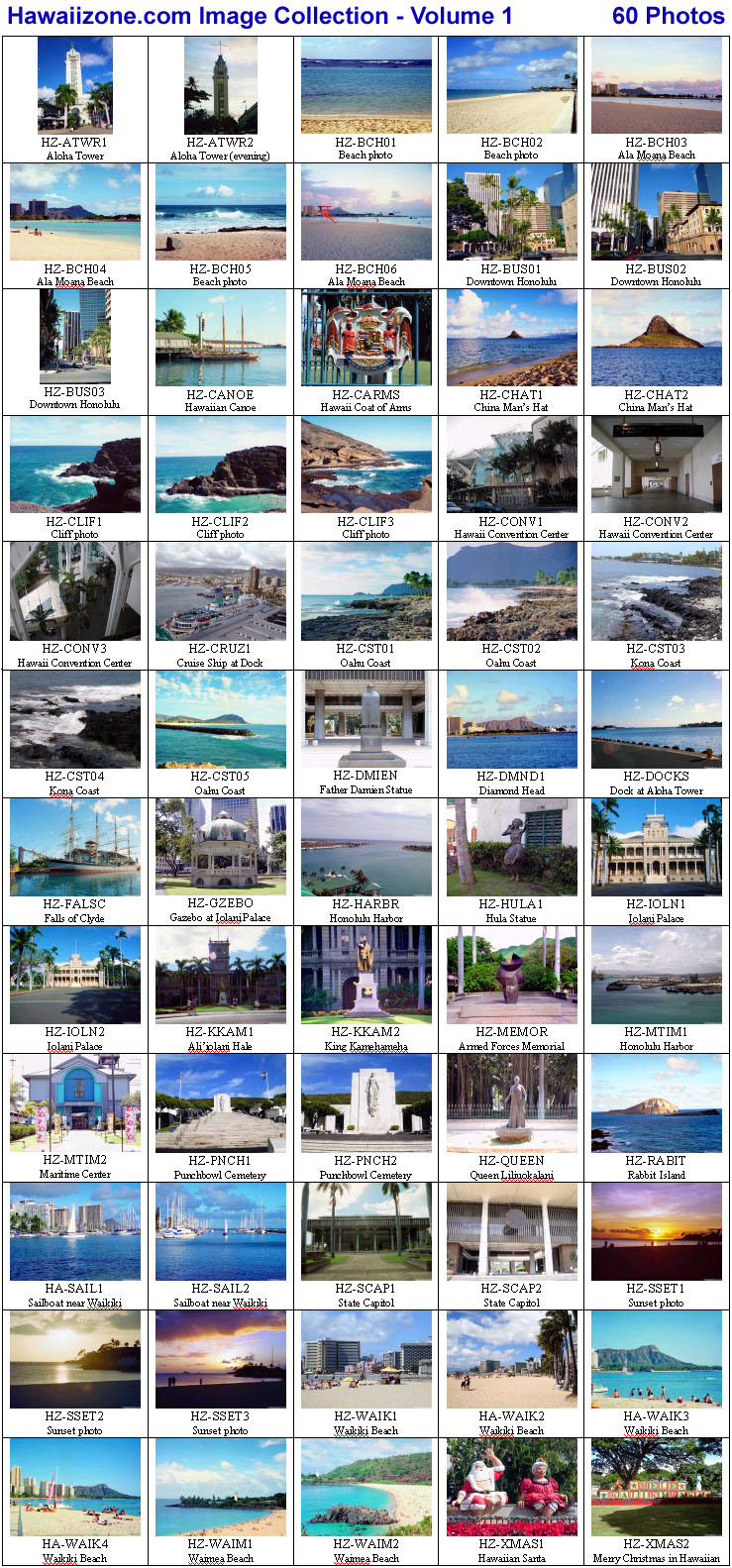 License Agreement:
Use of the images in this collection is subject to the terms of this license agreement. All images are the exclusive property of Hawaiizone.com (dba G.N. Productions of Honolulu, HI). Registered users of this collection are permitted to use the images in printed publications and web sites that they produce. Users may not, however, duplicate the images either individually, or as a collection. Users are also not permitted to sell, give away, or make the images available for free or paid downloading from the internet. In addition, the images may not be used in multimedia projects about Hawaii, such as cd-roms, screensavers, etc. For more information about licensing restrictions, e-mail hitech@hawaiizone.com or visit www.hawaiizone.com.
Bonus Software!
| | |
| --- | --- |
| Windows Screen Saver included! | Get easy to install Wallpaper, too! |
For more information about this collection, e-mail: hitech@hawaiizone.com